Storm and Flood Information


This website was created by San Bernardino County Public Works to gather information on what we are doing to prepare, what you can do to prepare, weather updates, road closures, interactive maps and more to assist in getting the public as much information to prepare, plan and stay informed.

San Bernardino County today declared a Local Emergency in response to Tropical Storm Hilary. The declaration was signed by County Chief Operating Officer Luther Snoke in his capacity as the County's acting Director of Emergency Services. The Board of Supervisors will be asked to ratify the declaration at its next meeting.
The County and other local public agencies have expended significant resources preparing for and responding to the storm, and the county faces the prospect of serious losses once the full impacts of the storm are felt. The Declaration of a Local Emergency clears the path for state and federal assistance and reimbursement should it become necessary.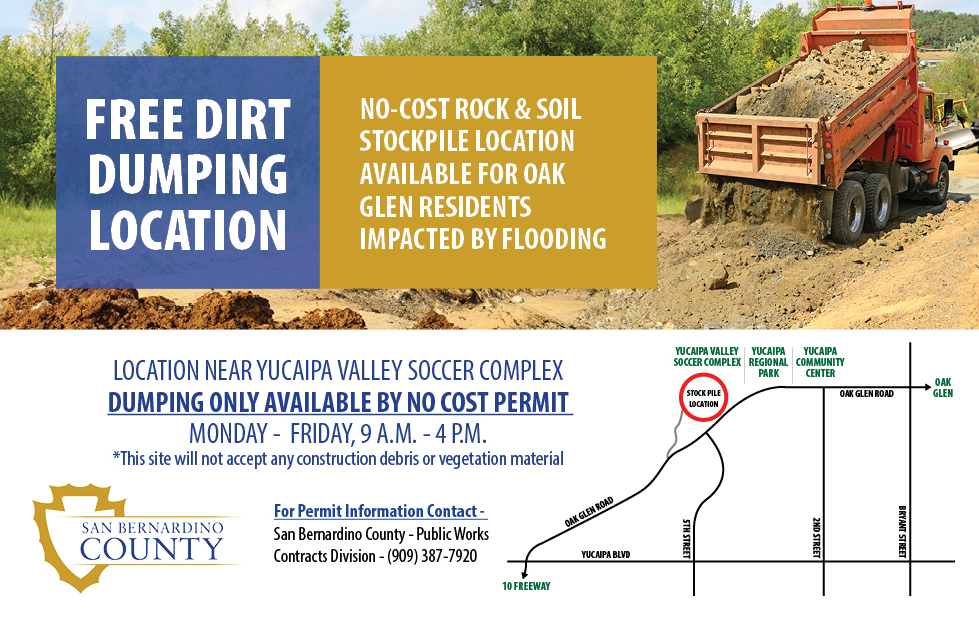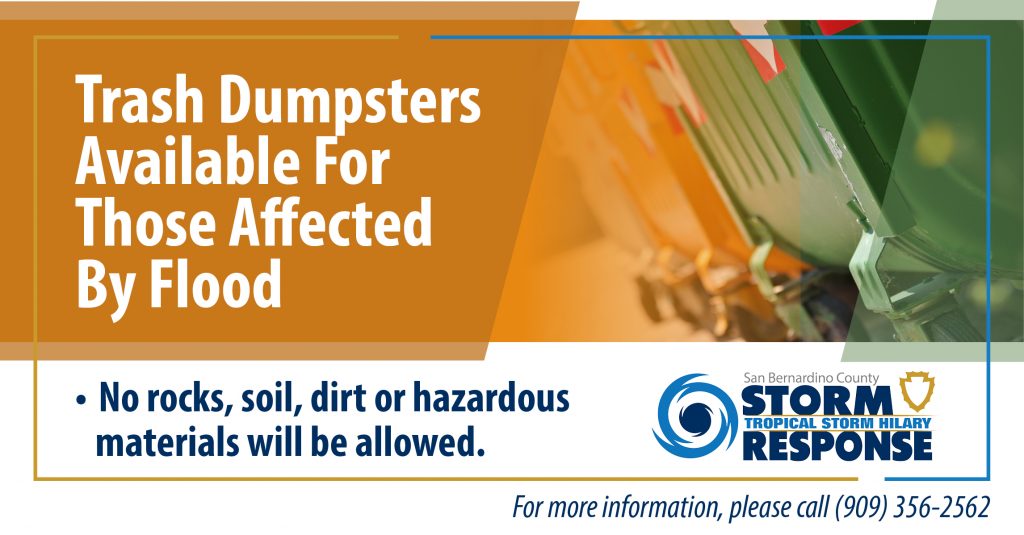 Local Weather Information

Burn Area Maps